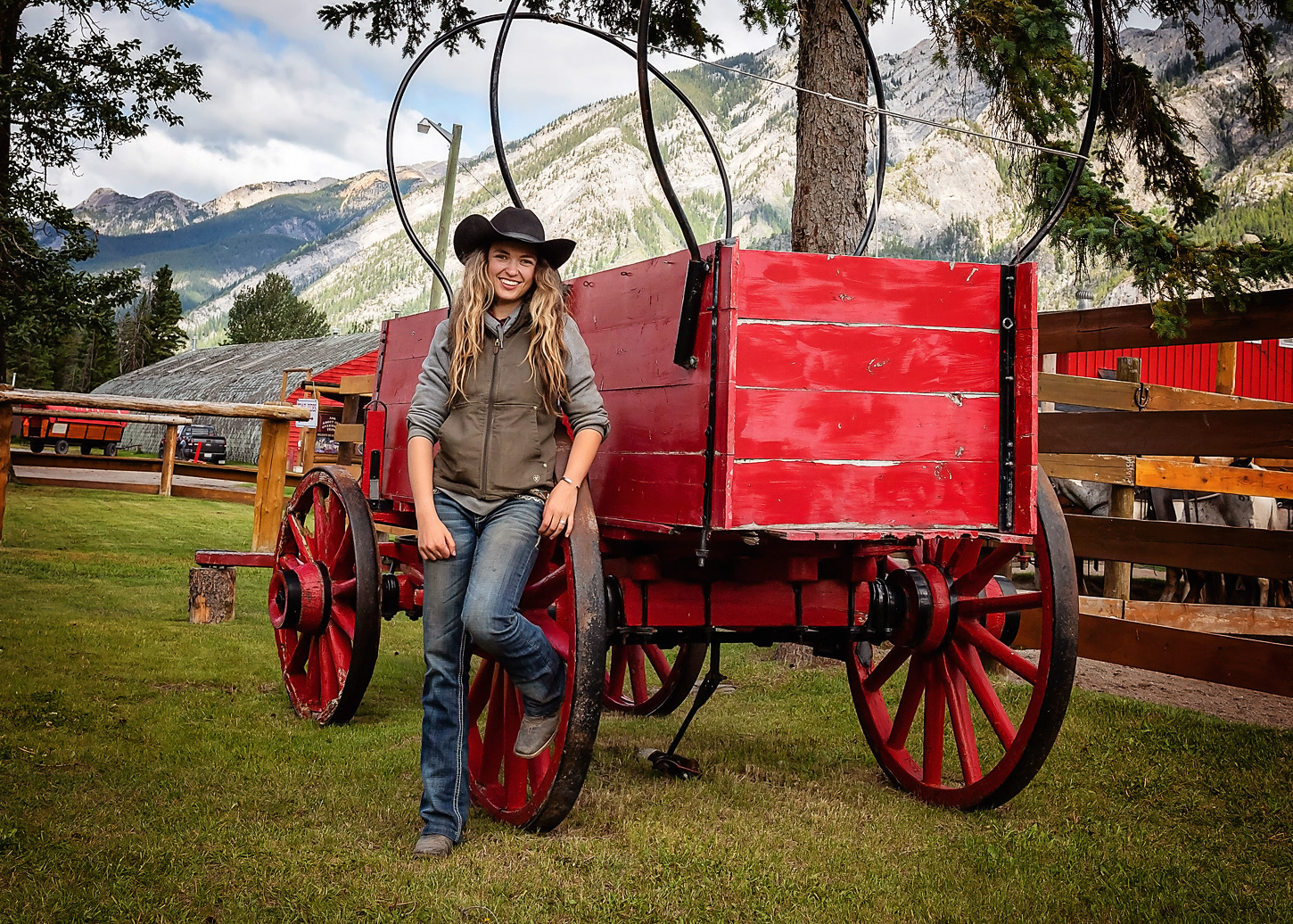 Blayze is a Palomino coloured Appaloosa. This gelding is so chill and friendly, I could put the most nervous ride on him and feel confident  that the rider will not blink once. He is relaxed and slow and huggable. For this photo, I placed Blayze at the barn entrance, facing the morning sun. The settings were f7.1, ISO100 and shutter speed sufficient to provide proper exposure. In the Photoshop, I added black adjustment layers, and hid all that unnecessary barn clutter. I brought out the eyes a bit by dodging and burning and increased contract of the mane. This picture was quite a hit on Flickr! Everyone loves Blayze, including me! 
Just south of Guelph is a farm that I am frequent visitor of. I am drawn to all the nice people there. I occasionally ride, but often walk around with a camera. Just this winter, I took this photo of Atlas. I love it because of the mood, balance, composition and colours. It all works. I used my zoom lens, 70-200mm, for this shot and faster shutter speed just in case he decided to move faster. I love horses in motion. Which is depicted in a photo below. 
Sydney is an Andalusian Cross. What a gorgeous, big, powerful horse! 
This is Storyteller. I have never seen a curly horse before, and I just his interesting looks and a very friendly demeanour. 
Danny, a powerful, proud stallion, winner of many races showing off his beauty. 
Here are some of the photographs from a few photo sessions. As I have so many, I decided to include a few of beautiful people with their beautiful horses. 
Capturing connection between you and your graceful companion. 
Here are some of the photographs taken around Ontario: